BRIEF HISTORY
This baroque style church was built in the first half of the 18th century and it is a work of the architect Pere Bertran during the years 1721 and 1752. It was constructed on a Jewish and medieval cemetery of Montjuïc del Bisbe.
The facade of the church is disfigured because of the extensive aerial bombardment that took place in the city during the Spanish Civil War. This is attested by the plaque present in the square which commemorates the bombing that took place in the square on the 30th of January 1938 to cause the collapse of the underground part of the church.
After that event, the architect Adolf Florensa was commanded to rebuild the place. He decided to enlarge the square and maintain the style of the houses.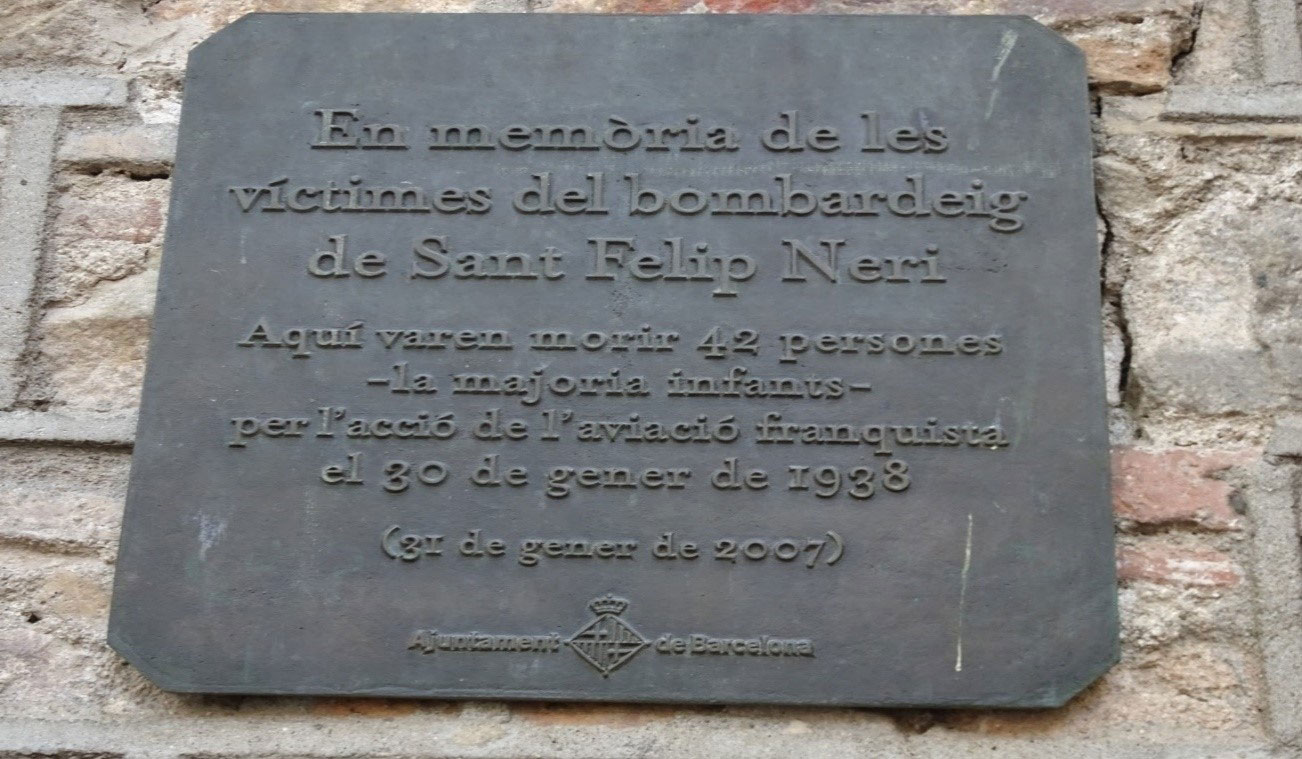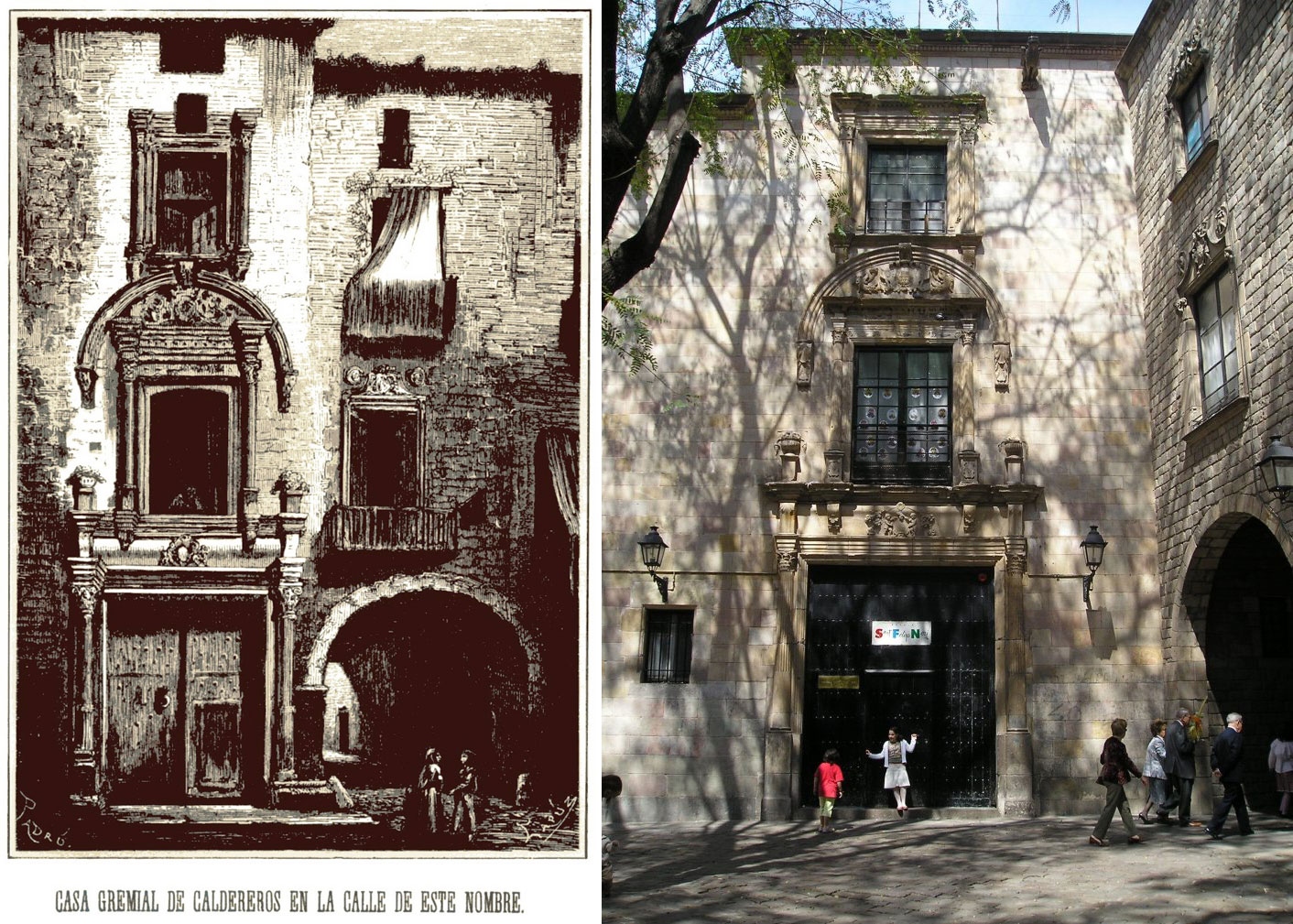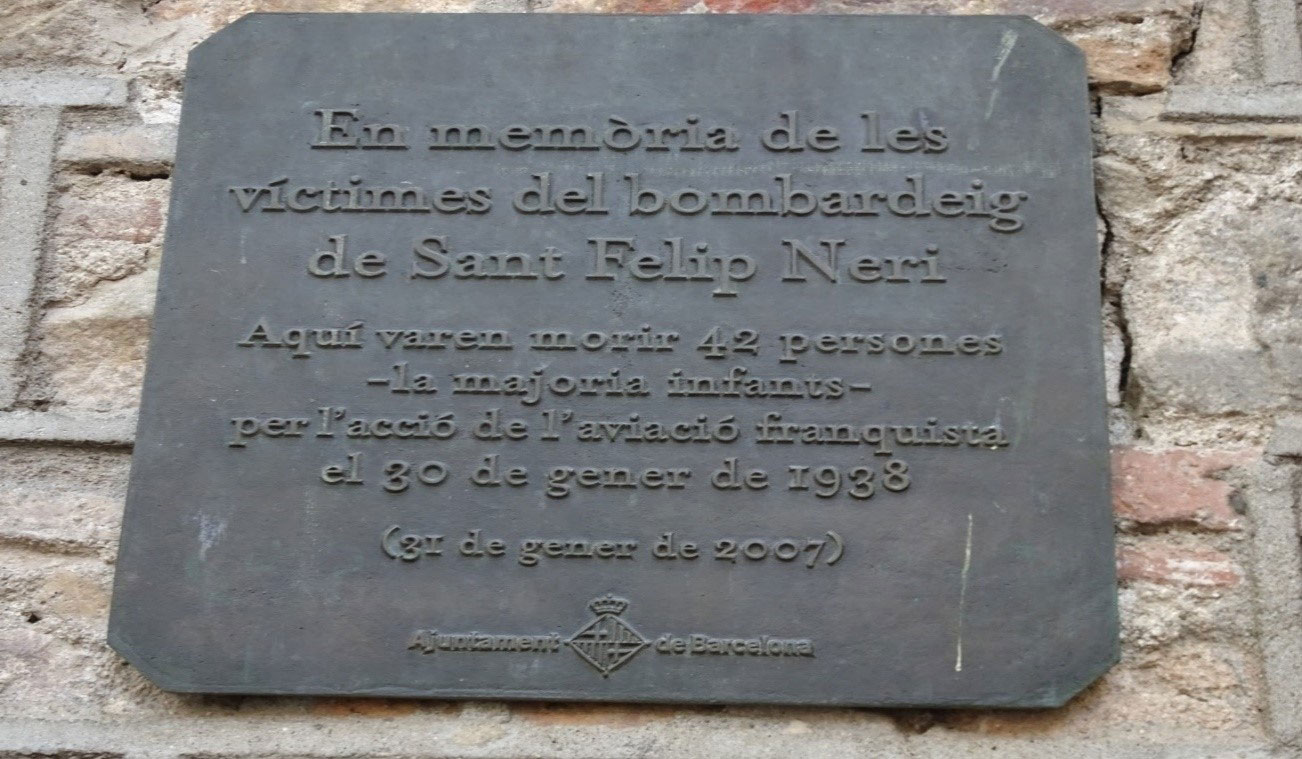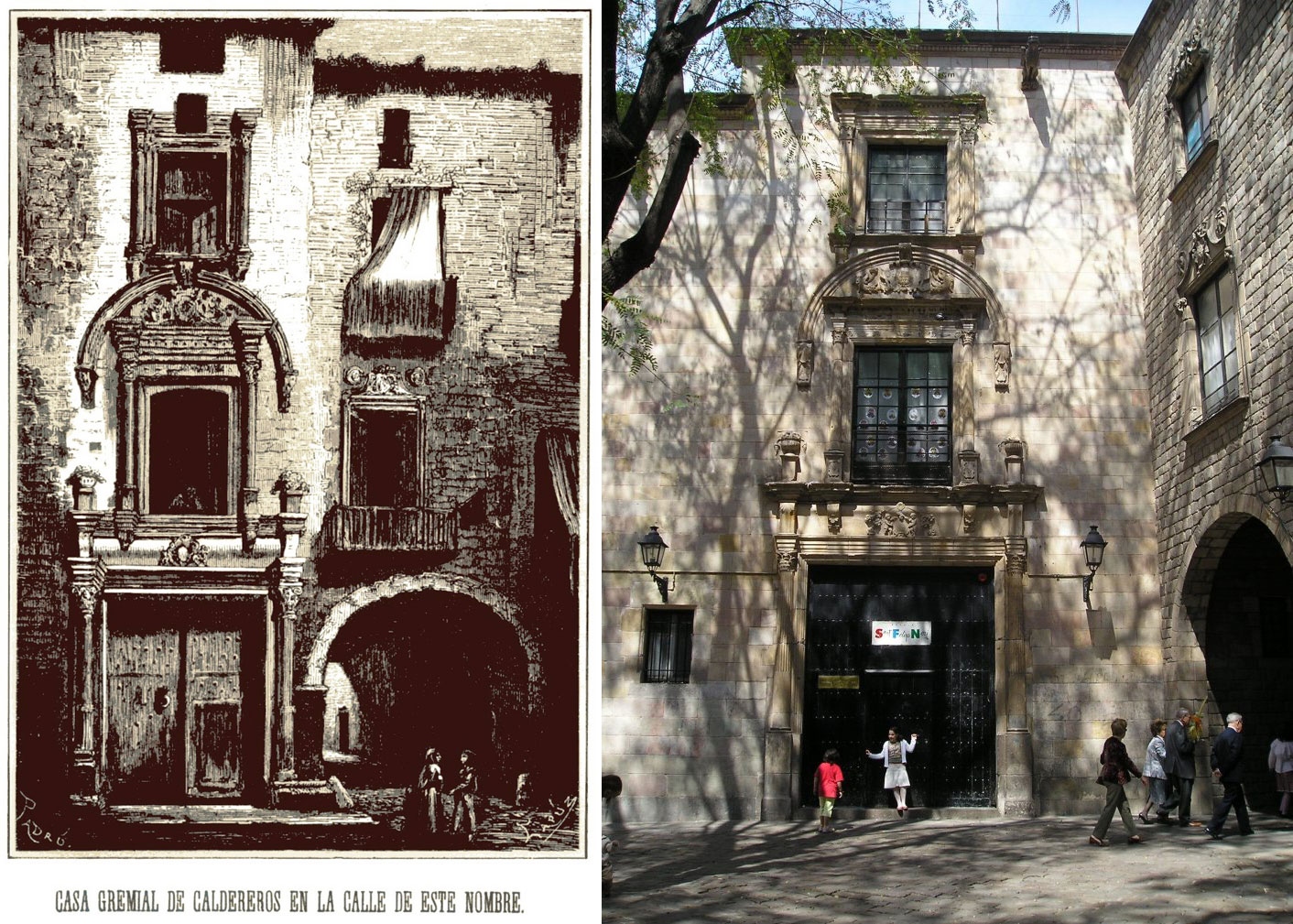 ARCHITECTURAL FEATURES AND GEOMETRY
The plan of the church forms a typical cross shape. The apse has a semicircular shape in plan. The central and lateral naves are separated by four columns. The church makes use of semicircular arches to create openings between the columns as well as to connect chapels in lateral nave. The main transept with pitched roof, which is tiled.
The lateral thrust from the three central vaults of the nave is resisted by three buttresses on the second level. The lateral thrust from the remaining arches is resisted either by the load-bearing wall, incorporated into the front facade, and by the walls at the intersection of nave with the transept. The columns are likely to be supported on isolated footings.
The main material of the structure is Montjuïc stone.
DAMAGE AND DIAGNOSIS
Differential settlement is likely to be an important active problem, which should be confirmed founded on a thoroughgoing motoring program. Another important active problem that is affecting the structure is the presence of water (both accumulation on the roof and high moisture content in the facade), which is leading to development of many other damages. The anthropogenic damages can be safely assumed to be passive and not causing the structure and its safety any risk.
REFERENCES
[1]      Feilden, B. "Conservation of Historic Buildings", Architectural Press, 2003 (Third Edition).
[2]      Jaltare, M., Sharma, S., Nyandak, T. "Report 4 – Identification of Damage and Alterations The Church of Sant Felip Neri". Universitat Politècnica de Catalunya, 2014
[3]      Colectivo Paso a Paso, La canallad(da) de Sant Felip Neri, documentary, 2008
[4]      Roca Fabregat, Pere. "Introduction". Inspecion, Analysis and Restoration of Historical Constructions. Universitat Politècnica de Catalunya. Departament d'Enginyeria de la Construcció