BRIEF HISTORY
The "Eglesia de la Salut de Vallfogona del Ripollès" is a church from the XVII century and it is located in the North of Catalonia, near the Pyrenees. The church has its origins in a small oratory from 1649 near to the Health Fountain. The construction started in 1689 and it was blessed the 7th September 1701. During the XIX century the church suffered several works and restorations.
The construction of the church did not take place at once. Different parts were built after finishing the main building: in 1816 the balcony above the entrance, in 1825 the high altar, 1884 the bell tower and, around 1985, a replacement of the roof was carried out.
There is no data of any earthquakes in Vallfogona but there were two important earthquakes in the surroundings which could have affected the construction. In 1922 an earthquake happened in Sant Paul Fenouillet and in 1962 an other one of magnitude 5.1 (Richter scale) happened in Sant juan de Abadesas.
ARCHITECTURAL FEATURES AND GEOMETRY
It is a one nave church with 6 chapels, 3 on each side. At both sides of the altar it is the sacristy.  Both, the nave and the chapels are covered by groin vaults. It is all protected from the rain by an open gable roof. Over the front facade there is a tower bell.
All measurements need to draw the plans were done during two visits to the church with a laser distance measure and by hand.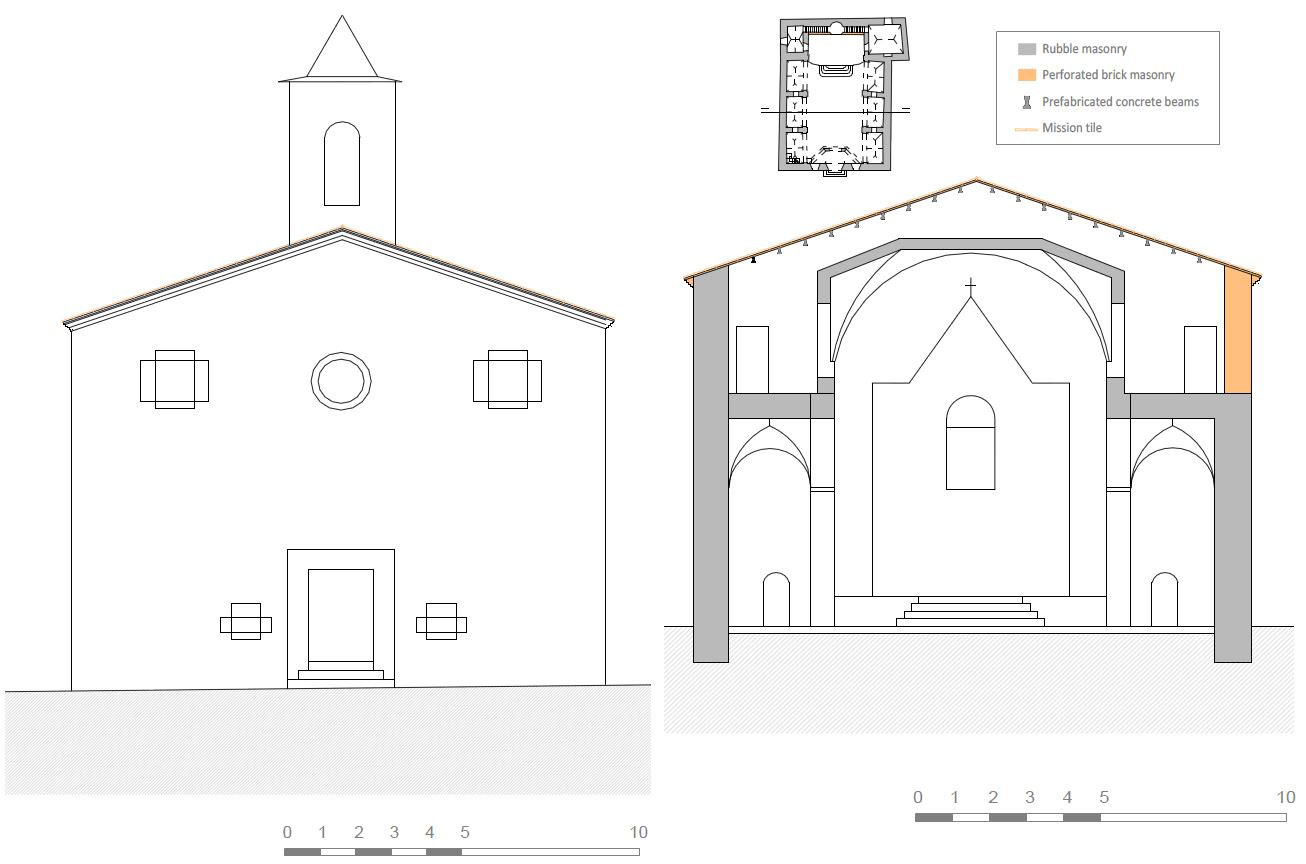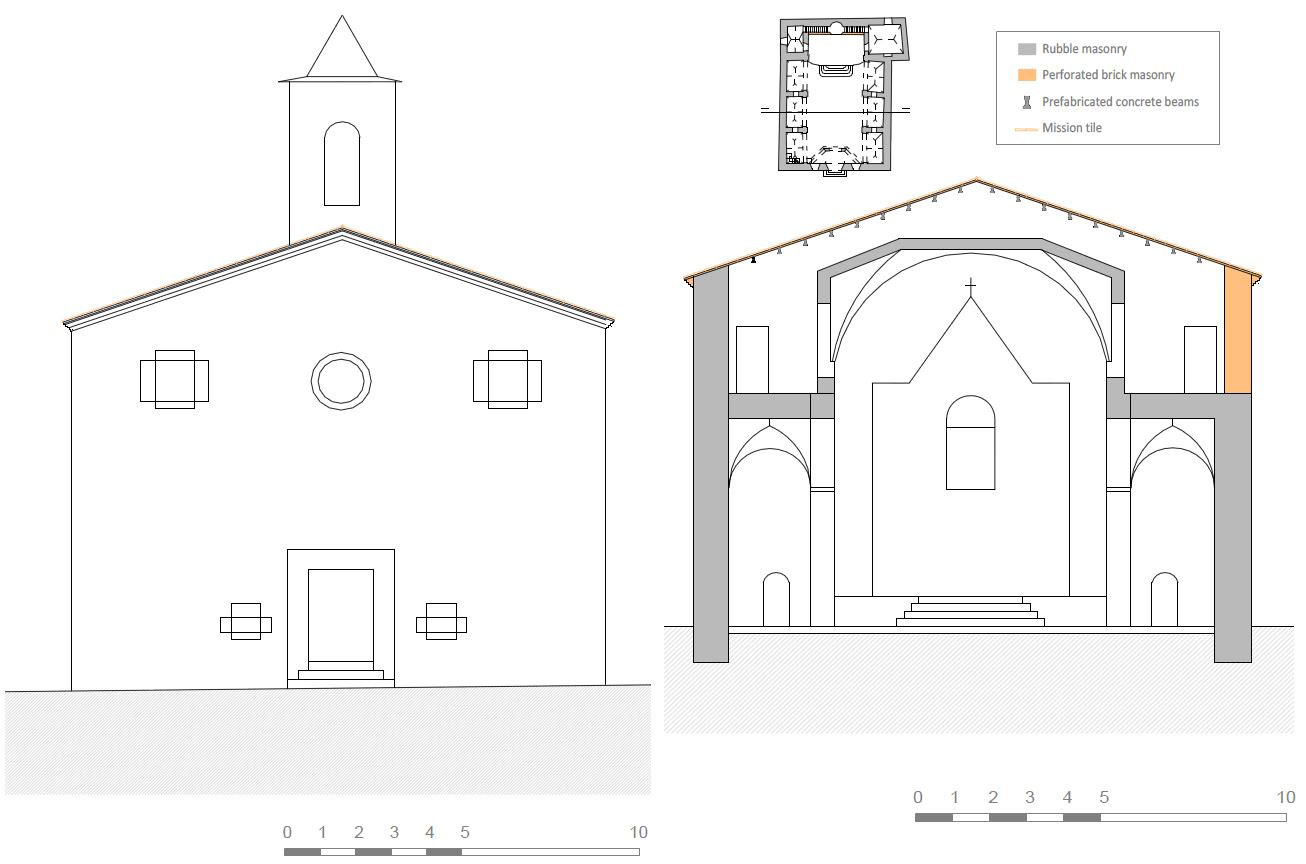 DAMAGE AND DIAGNOSIS
Only the cracks in the area A are transverse cracks, all the other cracks are longitudinal. The transverse cracks may be caused by an incompatibility of the deformation of the roof. This would explain the rotation of the tower.
REFERENCES
[1] Clotet, Joseph: Sobre Nostra Senyora de la Salut. 1885
[2] Costa, Josep: ESTUDI GEOTÈCNIC PER AL COBRIMENT DE LA PISTA POLIESPORTIVA DE VALLFOGONA DE RIPOLLÈS. 2005
[3] España, Gobierno: Informacion Sismica @ONLINE. Januar 2015. – URL http://www.ign.es/ign/layout/sismo.do
[4] Roca, Pere: Damage and collapse mechanisms mechanical effects. In: Lecturenotes of: Inspection, analysis and restoration of historical constructions (UPC) (2014)
[5] todocoleccion: Vallfogona de Ripollès @ONLINE. Januar 2015. – URL http://www.todocoleccion.net/vallfogona-ripolles-postal-esglesia-salut~x38759075#descripcion
[6] Vallfogona, Ajuntament: Església de la Salut @ONLINE. Januar 2015. – URL http://www.vallfogona.cat/coneix/llocs-dinteres/esglesia-de-la-salut/