BRIEF HISTORY
In the place where nowadays is the Seu Vella Cloister, there was a mosque in 832 when the Muslims where in the Iberian Peninsula. They built it on top of a Paleo-Christian church.
In 1149, the city of Lerida was reconquered by Ramón Berenguer IV of Barcelona and Ermengol VI of Urgell. They decided to build a Christian Cathedral. In 1203 the first stone was placed but it was not until the XV c. when the Cathedral was finished. It was composed by the church, the cloister and the tower bell. The construction of the cloister was done between the second half of the XII c. and the XV c.
In 1707, the army of Felipe V conquered the city and the Cathedral was converted into a headquarters stopping its religious functions. All the spaces were compartmentalized and new floors were built, also, many artistic heritage was destroyed.
Again, during the War of the Independence in 1810, the Cathedral suffered a lot of destruction. In 1918 it was named as historical monument. But during the Spanish Civil War it functioned as a concentration camp and it continued as a headquarter till 1948. Finally, in 1949 a restoration started.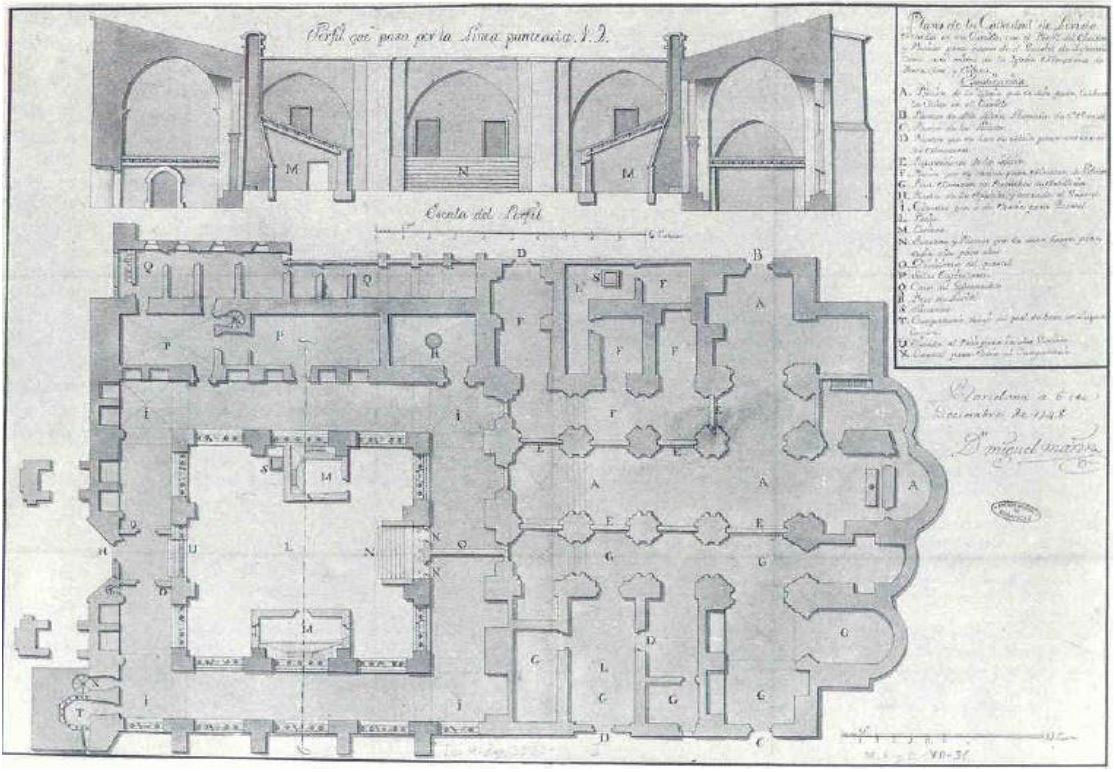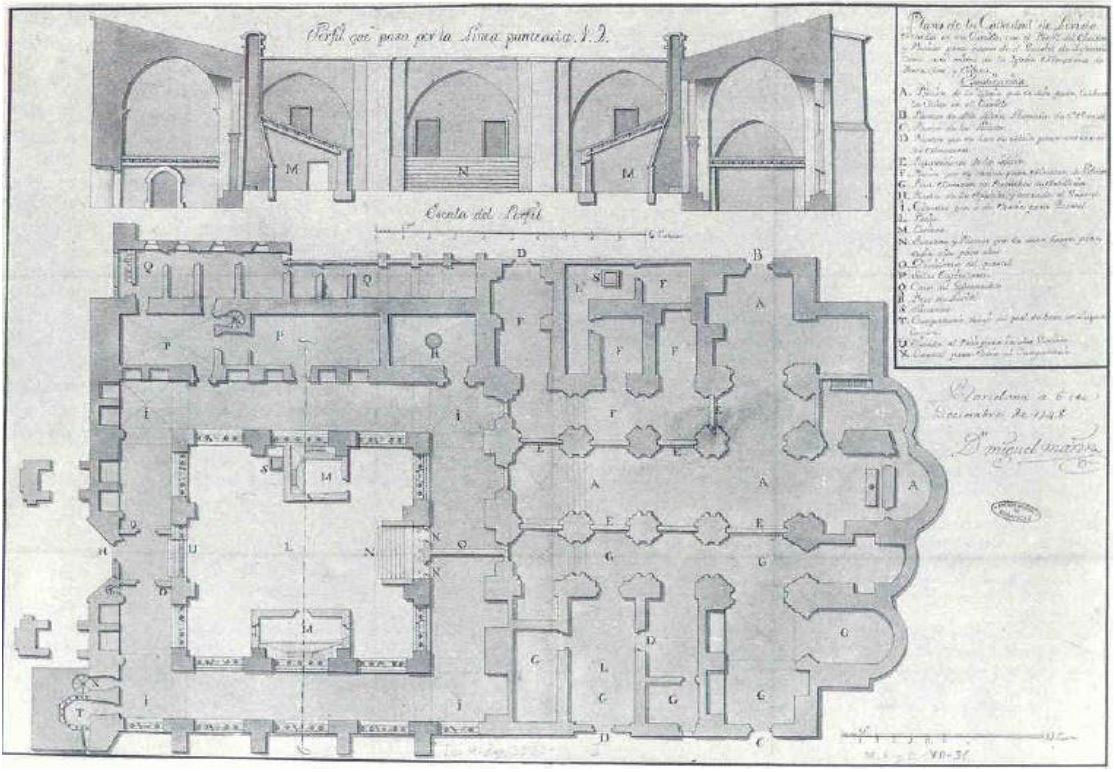 ARCHITECTURAL FEATURES AND GEOMETRY
The cloister is considered as one of the biggest Gothic cloisters in Europe. It has a trapezoidal shape with four galleries of 48m length and 8.8m width.
The courtyard has 12 pointed vaults and there are other five pointed vaults in the Southeast facade working as windows and giving great views of the city.
The building is made of different stone materials, but the most relevant are: stone from Lleida used for the exterior wall of the church and the castle; stone of Vinaixa used for the ornamental elements; and mortar.
DAMAGE AND DIAGNOSIS
Some of the material degradation are caused because the stones have presence of clay which is causing the loss of the material due to expansion.
Some of the cracks are originated by differential settlements because the cloister is in an irregular terrain which was refilled to straighten the surface.